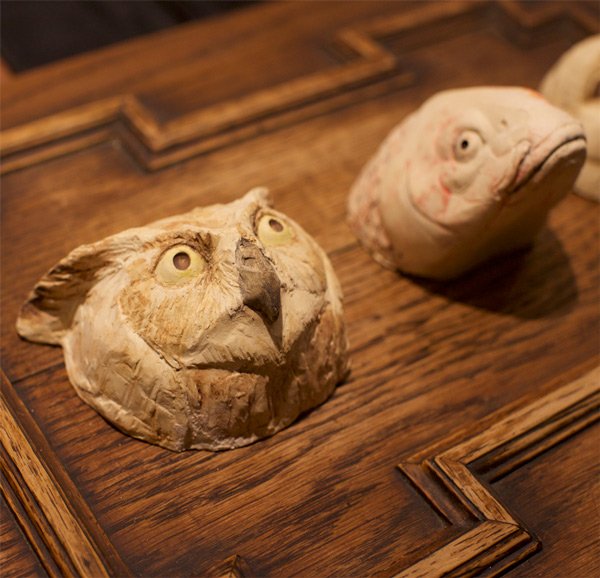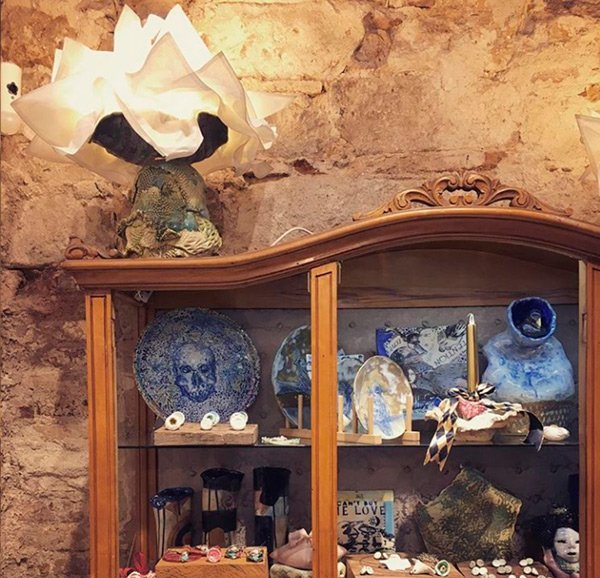 Within the concept store there are different furniture and showcases dedicated to other artists who want to show their showcase in the commercial district of Born, without doubt an exceptional place to publicize your work. Above all, works of leather, ceramics, jewelry and paint are welcomed. Depending on the place chosen and the furniture in question, prices for space transfers vary.
The minimum time to stay at Terra i Pell as a guest artist is three months, as we consider it the basic period to be able to capture potential clients who look at your work. This So far we have had the pleasure of having international artists who develop their work in Barcelona, ​​such as Luccido Petrillo (Italian sculptor), Linda Rice (Irish potter), María S… .. (Greek potter), Anna…. (Ukrainian graphic and textile designer), Montse…
His works are perfectly integrated with the work of the founding artists Purificación Rodríguez and Victor Resa. For more information we recommend you go through the premises and see the distribution and characteristics of the reserved spaces. Once there we can decide how to structure and give visibility to your products.
If you are a potter, leather craftsman, jeweler or painter and want to have a point of sale, Contact us.