Terra i Pell is a new store concept, located in the heart of Barcelona, ​​in the traditional Born neighborhood. When crossing its large wooden door, you can feel how you travel in some way in time, thanks to its walls of stones, arches and high ceilings. The building to which it belongs dates from the 18th century, but in its walls you can see stones of Roman origin.
They say that under its floor there are endless passages that house the ancient city of Barcelona. History and modernity, are mixed in a curious and special space, for those who give themselves the pleasure of visiting, looking and feeling.

The space is divided into three main areas: the store, the classroom, (also a place for meetings and conferences) and the workshop.

Inspiration and history are served.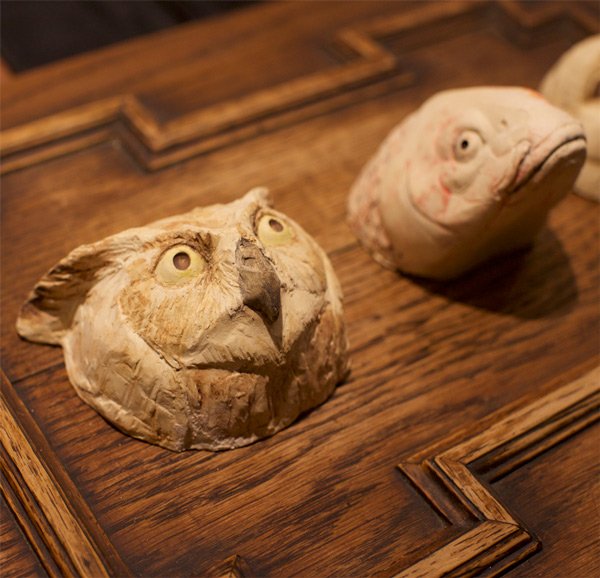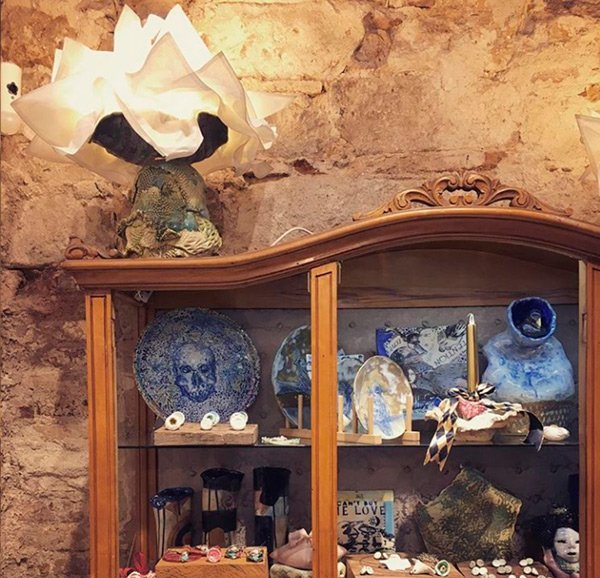 Within the concept store there are different furniture and showcases dedicated to other artists who want to showcase their showcase in the commercial district of Born, without doubt an exceptional site to publicize your work. Above all, works of leather, ceramics, jewelry and paint are welcomed. Depending on the place chosen and the furniture in question, prices for space transfers vary.
The minimum time to stay at Terra i Pell as a guest artist is three months, as we consider it the basic period to be able to capture potential clients who look at your work. So far we have had the pleasure of having international artists who develop their work in Barcelona, ​​such as Luccido Petrillo (Italian sculptor), Linda Rice (Irish potter), María S… .. (Greek potter), Anna…. (Ukrainian graphic and textile designer), Montse…
His works are perfectly integrated with the work of the founding artists Purificación Rodríguez and Victor Resa. For more information we recommend you go through the premises and see the distribution and characteristics of the reserved spaces. Once there we can decide how to structure and give visibility to your products.
If you are a potter, leather craftsman, jeweler or painter and want to have a point of sale,
If you already know how to wheel and you need a place to practice, at Terra i Pell, we offer you Simpo professional lathes, so you can develop your ceramic projects. We have created a bonus for hours, which includes some basic tools, the use of the wheel, water and a shelf shelf so you can store your pieces. You can also acquire the clay easily in our workshop where we offer a wide range of high temperature pastes.
To access the bonus you have to pass a basic level lathe test.
General Conditions Rental Wheel
BASIC BONUS PRICE: € 60 for 10 hours